Our services include a search for a suitable venue, reserving the date and time, communicating between the venue and couple all details of the wedding ceremony and or party, planning the logistics of getting to and from the venue, arranging rental costumes if necessary, providing photography and videography, and supporting and interpreting for the couple for the duration of the reserved time.
Ceremony Style
---
Buddhist Temple Ceremony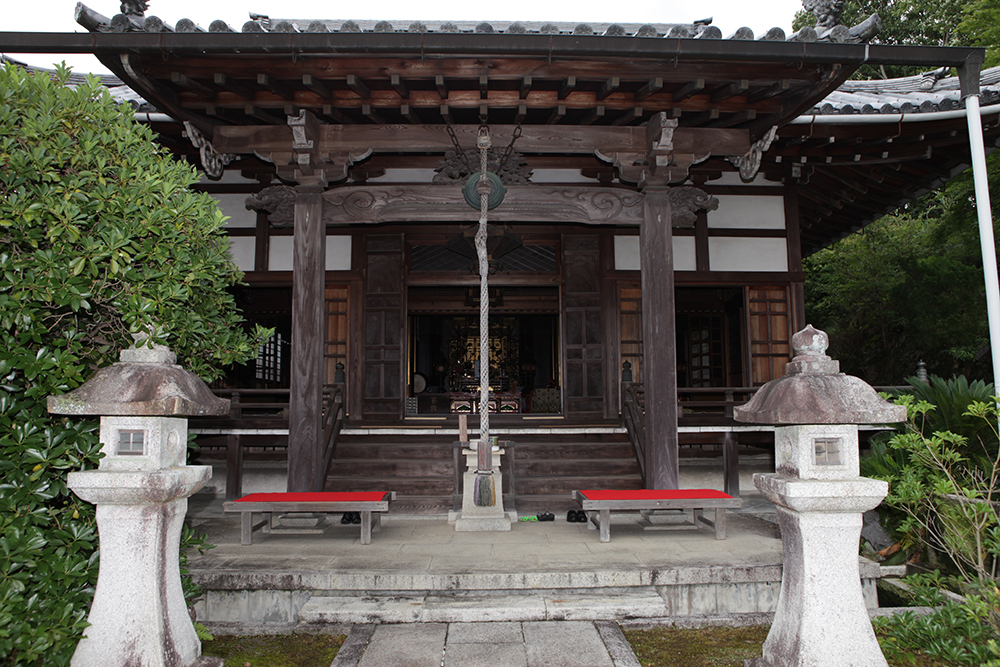 Celebrate your wedding in beautiful natural surroundings and with traditional Japanese culture at a Buddhist temple in Kyoto, only 30 minutes from the JR Kyoto Station.
Typical Buddhist Ceremony Sample Outline:
(Note well: We are very happy to arrange the ceremony according the needs and wishes of the couple.)
Ceremony time: about 20 minutes
Entrance Procession
Priest chanting
Water purification ceremony for the sanctuary and Buddha
Keihakubun = priest chants praise to Buddha, prayers for the couple's happiness.
Incense purification
Water purification ceremony for couple
Nenju juyo = prayer beads ceremony
Priest chants
Couple repeats after the priest
(We can provide the meaning of those words and pronunciation to practice before the ceremony day.)
Wedding Ring exchange
Affirmation
San-san Kudo = Japanese Sake drinking ceremony
Please note that you do NOT have to drink the sake. You may just touch your lips to the dish.
Wedding vows
Prayer
Wedding kiss
Priest chanting (short).
Final words and closing comments by the priest
Bell ringing ceremony
Group photos
Free time
Please consult us about any other Religious or cultural requests.
Shinto Shrine Ceremony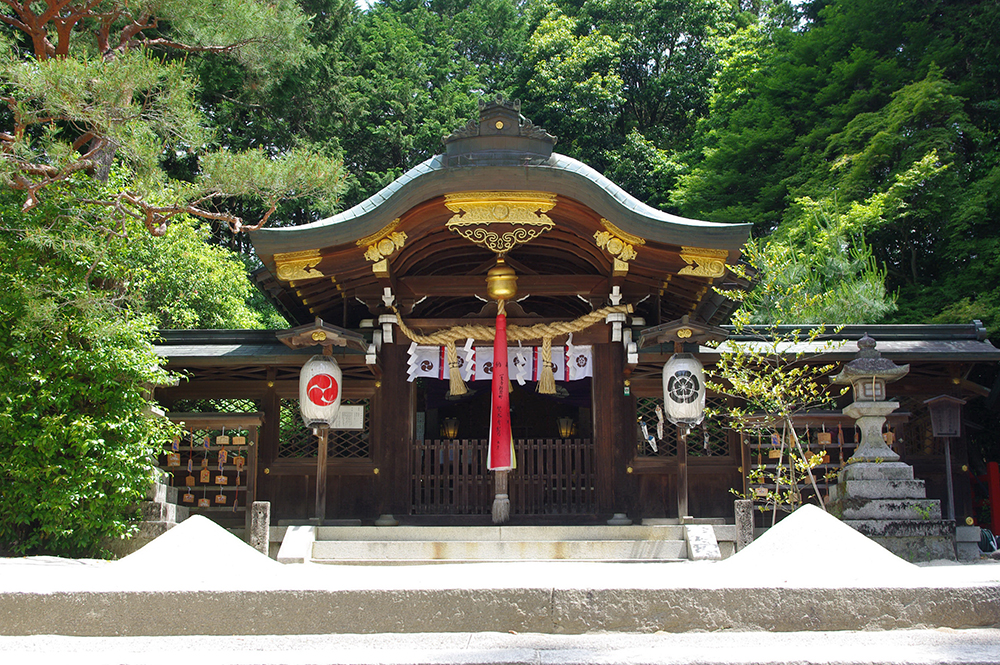 Searching for a Shinto Shrine to have your wedding or vow renewal ceremony?
Wedding Pro will gladly assist you to find a Shinto Shrine that suits your taste and style, and convenience.
Our bilingual staff will make every arrangement to ensure that your wedding day is most memorable and worry free.
Shinto weddings, Shinzen kekkon (神前結婚, "Marriage before the kami"), began in Japan during the early 20th century, popularized after the marriage of Crown Prince Yoshihito and his bride, Princess Kujo Sadako. The ceremony relies heavily on Shinto themes of purification, and involves ceremonial sake drinking of three cups three times, the nan-nan-san-ku-do. Wikipedia
Basic Shinto Wedding Program Order:
Couple entrance procession.
Priest call upon gods, and purifies the altar.
Blessing.
San san Kudo Sake Ceremony.
Ring exchange.
Vows.
Prayer Offering to gods.
Message from Priest.
Couple exit procession.
Please consult us about any other Religious or cultural requests.
Garden Ceremony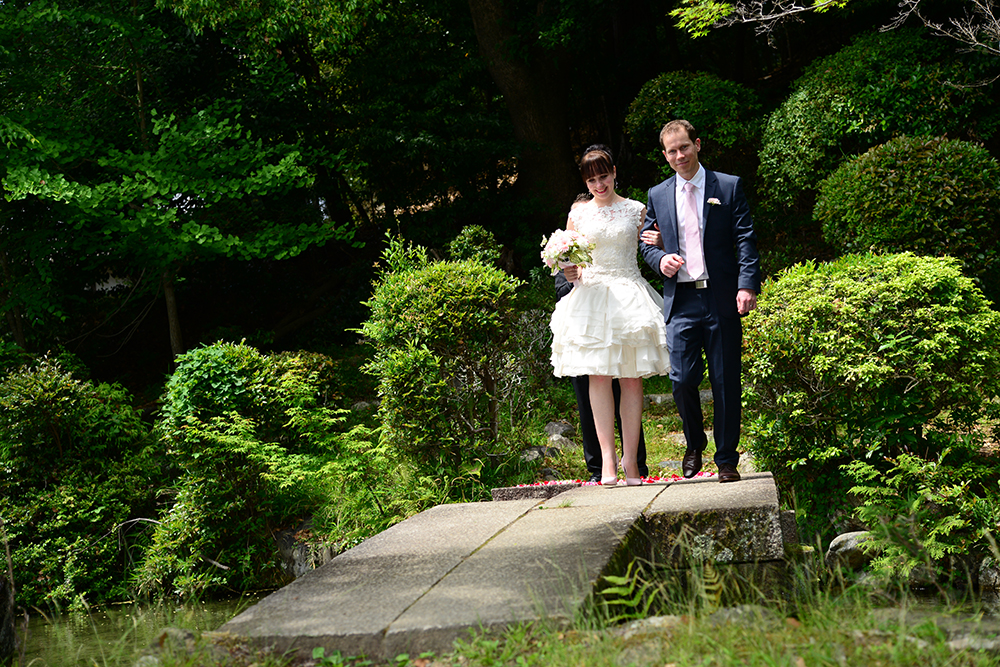 Do you enjoy the sweet smell of green trees and blossoming flowers, and the sound of birds singing around a cascading waterfall?
Then consider having your special ceremony performed in a lovely picturesque Japanese garden.
You can choose between having a Christian style wedding or a non-religious/non-denominational wedding.
Please consult us about any other Religious or cultural requests.
Chapel Ceremony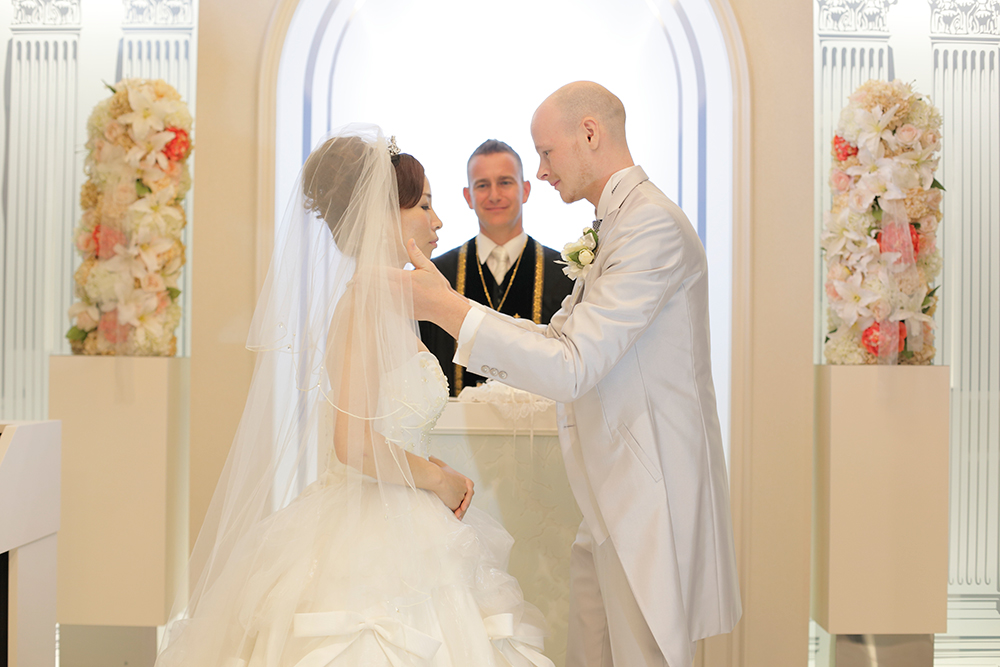 There are many beautiful wedding chapels all round Kyoto and Japan.
And for over 15 years Wedding Pro has assisted couples with producing and performing their wedding ceremonies at hundreds of those chapels.
We can arrange the ceremony style to fit your needs.
We have rich experience producing Christian, Jewish, and non-religious/non-denominational chapel weddings.
Please consult us about any other Religious or cultural requests.