1. Men's and Women's Kimono Rental
We provide traditional men's (Hakama) and women's (Furisode and Shiromuku) kimono for rental.
Prices range from very inexpensive to very expensive depending on the kimono style and quality.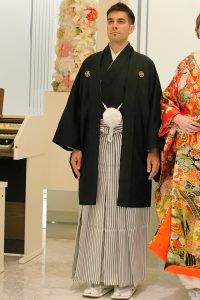 Hakama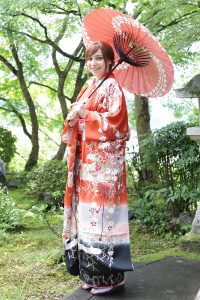 Furisode

Shiromuku
2. Hairstyling and Makeup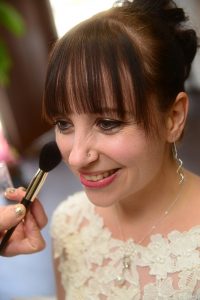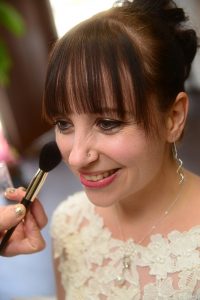 We can arrange for a professional beautician to help with makeup and hairstyling. For an extra fee the beautician can stay with you throughout the day as long as necessary.
3. Photography and Videography
Our photographers and videographers have extensive experience shooting weddings and gorgeous locations around Kyoto.
We provide a wide range of photo plan options, location shoots, and original photo albums.
Capture your special day with photos and on video, and relive your memories forever.
4. Musicians
Energize your ceremony and party with live music. Choose from a wide range of music, including Classical, Oldies, Pops, Rock and Jazz or DJ.
We also provide traditional Japanese music using instruments such as the Shakuhachi, Shamisen, or Biwa.
5. Party Planning
Consult us about your wishes for a wonderful after ceremony party.
6. Bilingual Party MC
For international marriages, we can provide a bilingual party MC who can help organize and plan your party and on the day interpret for your families and guests.
7. Legal Marriage
We can assist you to be married officially and legally in Japan.
Please consult us about the details.
There are some official documents and a set process that is necessary.
8. Taxi or Car Service
We can arrange for pick ups and drop offs and getting guests to and from the venues.
9. Flowers and Decorations
Make your day extra colorful and glamourous, with a lovely flower banquet, boutonniere, and decorations for your wedding party.