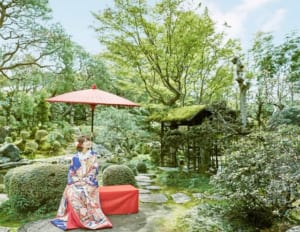 Kyoto is full of wonderfully beautiful gardens. It is truly a Garden Paradise. There are public gardens and private gardens. There are gardens inside temples and shrines, and located all around the city. In every season of the year Kyoto gardens are exploding with the color of blossoming flowers.
Thinking about getting married or eloping in Japan? How about having your wedding ceremony performed in a famous Kyoto garden? Or after a Shinto style wedding in a local Shinto shrine, how about going to a Kyoto garden for taking after wedding photographs?
Contact Wedding Pro Japan for information about spectacular Kyoto gardens. We would be happy to share our wealth of expertise to help you find the a most beautiful location for your very special wedding day.
#elopement_in_japan, #destinationweddingjapan, #kyotowedding, #kyotogardenwedding, #japanweddings, #Kyotophotography